Technology is vast , which is always expanding and changing. For all it challenges, it's also a place of virtually unlimited opportunities. To find and exploit this opportunities it requires proven expertise and the right tools. Wireless Net Zone is a leading service provider focused and deployed in offering solutions with comprehensive suite of next generation system & network solutions, training solutions & lots of similar comprehensive solutions.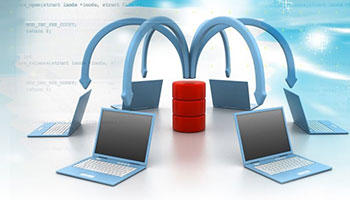 We combine our expertise with unmatched seamless solution. It has enabled a multitude of companies to take advantage of technology in an effective, reliable and cost-efficient manner. We provide total solution and customize communication services to enable the key business processes to our customers.
At Wireless Net Zone, it means achieving real business results that allow you to transform, and not just maintain, your operations. Our IT services, business solutions, and outsourcing bring you a level of certainty that no other competitor can match. You'll experience requirements that are met on-time, within budget, and with high quality. It begins greater efficiency and responsiveness to your business which has the ability to shift investment to strategic initiatives rather than tactical functions.
We understand that the solution which we will provide,must actually differentiate from others. The difference also comes from our uniquely rigorous methodology.
We work according to a four-step system. A diligent and meticulous analysis of the client's problem/project, animates the development process, which then leads on to a comprehensive and effective solution.
Deep Dive : Performing an in-depth analysis of the existing technology infrastructure and e-business readiness of the organization.
Conceive : Design solution architecture, system architecture and user interface of application.
Create : Build or customize packaged application.
Nurture : Extend and support the solution.
Customer First: Our core business strategy is guided by customer value, customer sensitivity and customer convenience.
Respect for Talent: We will create and maintain a transparent and respectful work environment that helps in attracting, retaining and nurturing the best talent. We encourage an open work culture that is conducive to making work joyful.
Win-Win for All: We work for the success of our customers, investors, employees and our ecosystem partners. We believe in empowering, motivating, appreciating and inculcating a sense of ownership among the members of Wireless Net zone eco-system.
Integrity: We are accountable to all our stakeholders, regulators, government and customers, and believe in adopting a culture of ethical business practices, transparency and highest standards of corporate governance.
Wireless Net Zone offers secured wireless broadband services to home and enterprise customers in top cities of India. Wireless Net Zone possesses an all India Class-A ISP license granted by the Ministry of Communications, Govt. of India. Wireless Net Zone envisions a powerful Broadband-enabled India and will make all possible contribution to make this happen.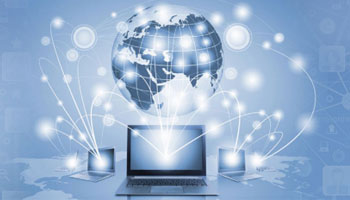 Wireless Net Zone would also be building a comprehensive services framework that can deliver leading edge voice, video, IT applications and multimedia content services over any broadband or IP-centric network. Such a framework can be recreated by us for global internet service providers, who desire to offer next generation services to their customers. We have engaged the best-in-class technology partners to build the required capability frameworks.
Innovation is our driving force and we create environment for the young talent in our company to conceive and incubate new ideas in order to develop and deliver useful services and solutions for our customers, thereby sustaining our competitive advantages.